Shona Rajput
Winner – Mrs.India I Am Beautiful 2015
Words cannot express the appreciation I have for you for the compassionate, quality and knowledge you shared with us during the grooming session of Mrs. India I Am Beautiful 2015.

Given a very short span of time you still managed to cover the best you could and polished the girls to the max.

You are a walking example of how well a woman can carry herself with dignity and poise, I love you so much ma'am and am very thankful to you for all you that you have trained me for and also how you still keep guiding me every time I need any help or suggestion.

You are one of the trainers I have come across who does not leave the association with the student once the training is done. It is indeed a very rare quality to find these days in this commercial and material world.

God bless you with immense prosperity and do hope that many others do find luck like mine, to get transformed and groomed by you.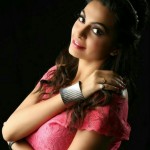 Dr.Neha Bhardwaj
2nd Runner up – Mrs. India I am Beautiful 2015

I would like to thank Avni on behalf of all the contestants from Mrs India I am Beautiful for a very informative session & great experience . The Enthusiasm and Knowledge about etiquette , combined with her being an engaging presenter , created such a great learning environment for all of us. The information was invaluable & very applicable with examples & healthy discussion.

Avni is an amazing woman. Her words when we first met to prepare for Mrs India I am beautiful will forever inspire me. She instilled in us the confidence to stand out & helped us gain skills to be successful not only in pageantry but in life.

Impeccable pageant coach : Avani Gandhi Varma, I just want to thank you again for all your help and guidance . Love you !!!!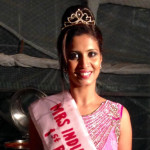 Shilpa Aggarwal

1st Runner up – Mrs. INDIA GLOBE 2015

Grooming , guidance & help provided by Avni in diction , styling & improving your overall personality at Mrs. India pageant has helped me immensely. It guided me to win Mrs India Globe title & there by also got selected for Mrs Universe 2016 !! Also I found a very good mentor , guide & good friend for life in Avni !! She is not only very good professionally but very good human being with golden heart 😀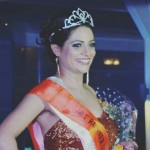 Preeti Kumar
1st Runner up – Mrs. India I am beautiful 2015

Being a softskills trainer myself  I thought I didn't have to learn more but when it comes to Avni Gandhi Varma, I realised there was more to life than just being trained.
She helped me add to my credentials during Mrs India pageant and as a result I was crowned 1st runners up.
Being also crowned as best personality I thank her again for her grooming.
She is not only a great image consultant but also a wonderful friend and guide.
With her guidance I am a model today at 40 and have mustered up the courage to open my own fashion firm.